Class assignment for a beginners Adobe Photoshop CC
F

or this design we (class) had the task of designing a travel poster promoting the Art, Architecture, and Archaeological sites of Mexico City. Of the 111 images that were provided I chose 2 to incorporate into the poster.  I'll spare the 19 technical, design, aesthetic goals mentioned on the brief keeping in mind this is a beginners photoshop class. 
"da da... its da moon! moon! moon!"
C

hildren's books are an amazing source for pretty much everything we - people in general - enjoy. I don't think this joy leaves us as adults. Many a night I read books to my daughter about things like the

stars

, the

moon

, and the sun. She loves it. I love it. This inspired me to create a poster that included something celestial and

adventurous

. Keeping with the illustrative theme, I chose a photograph that resonated and portrayed what I knew of hispanic society in general;

social

and

expressive

. In weaving my celestial sense of joy and adventure with a picture of a beautiful painting of two hispanic ladies by the pool, I created the following travel poster. 
- Thanks for viewing, Shane Qureshi.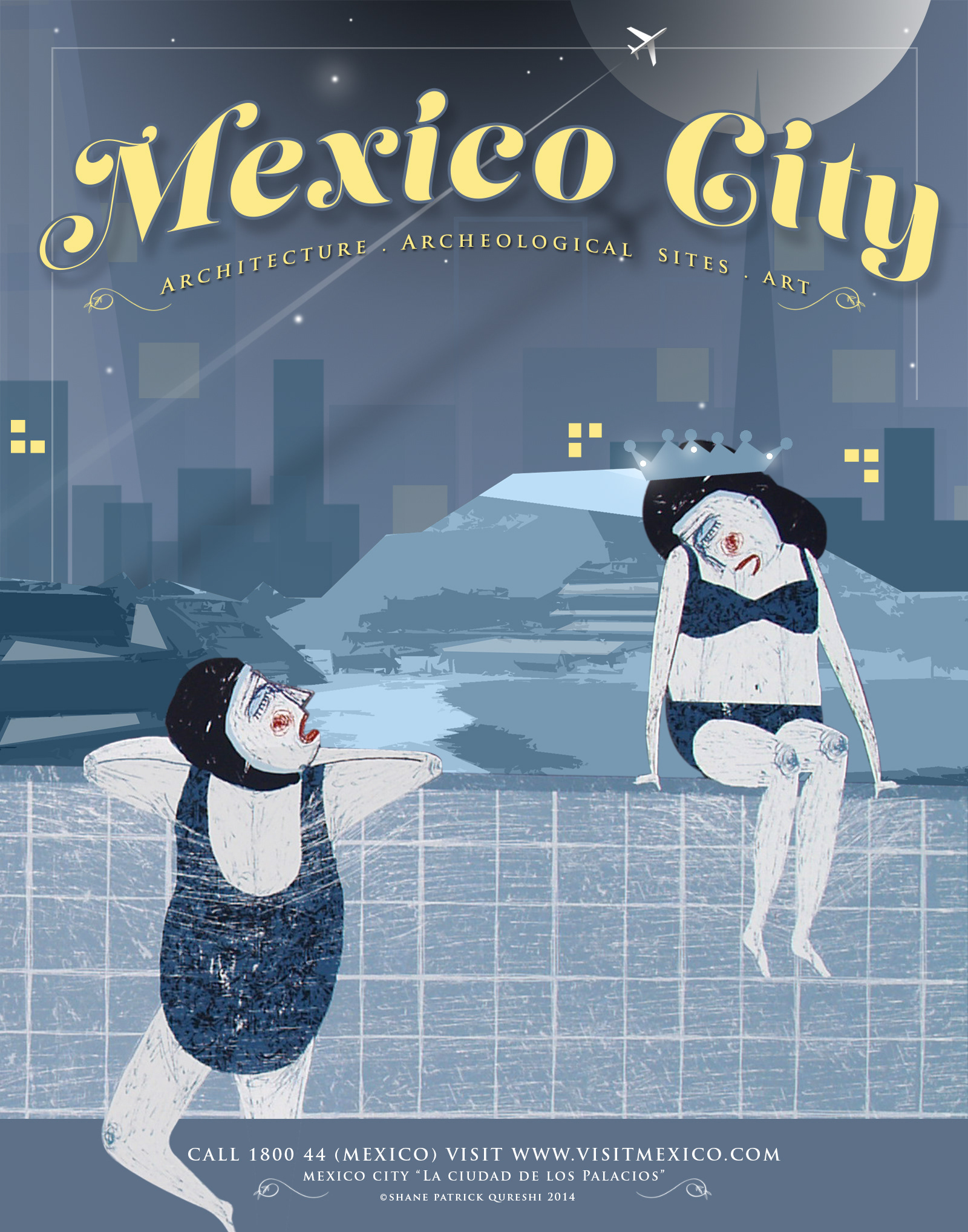 Some Additions I Enjoyed (above)
"Whats a city full of palaces without a king, queen, prince or princess?"
"La Ciudad de los Palacios" is the motto of Mexico City. To add a little drama to the painting centered in the poster, like a great Mexican "novella" broadcasting at 1pm on Univision, I decided to put a crown on the princess.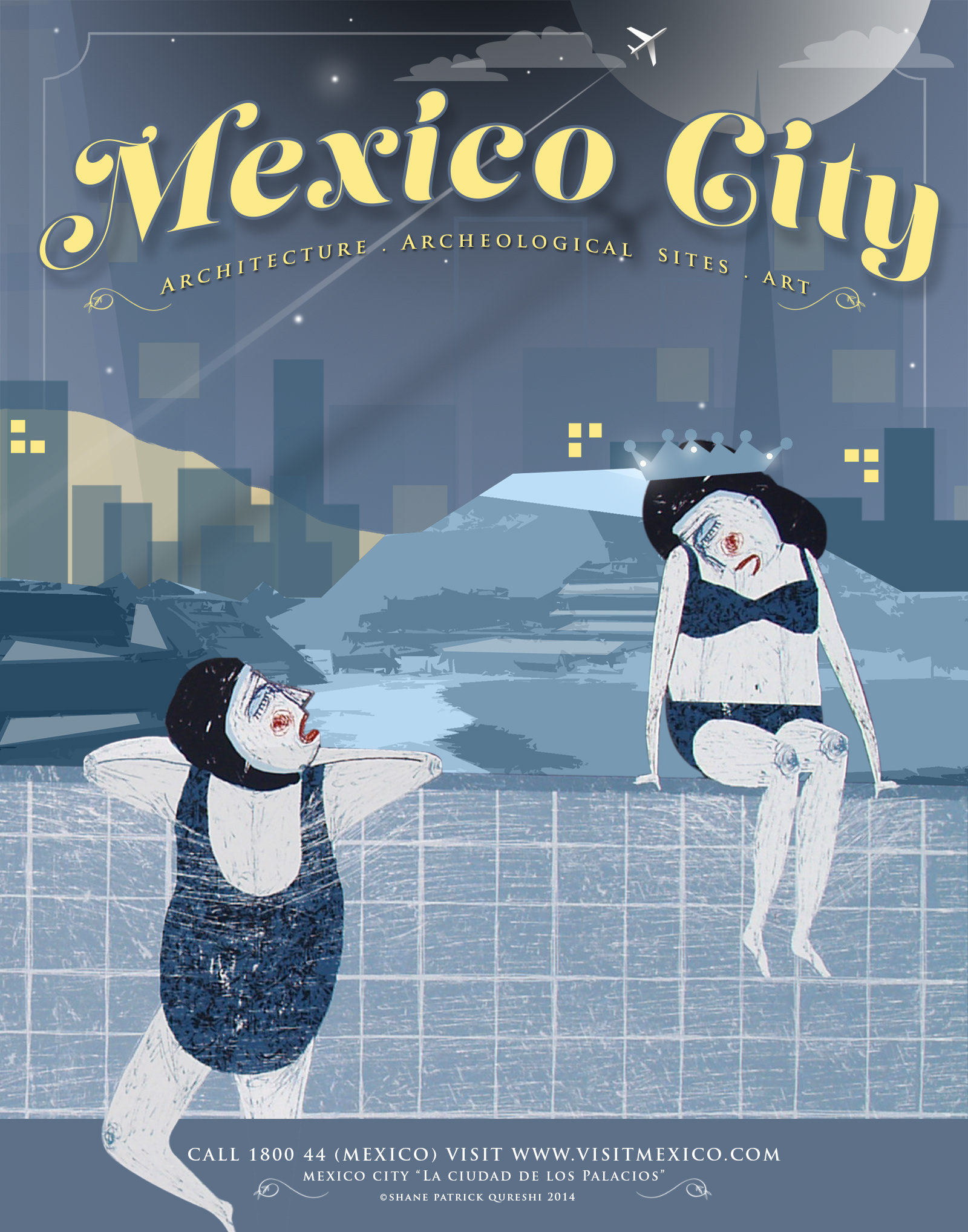 Alternate Version (above)
A

different version of the  poster with clouds, and a curved border. 
The Original Pictures (below)